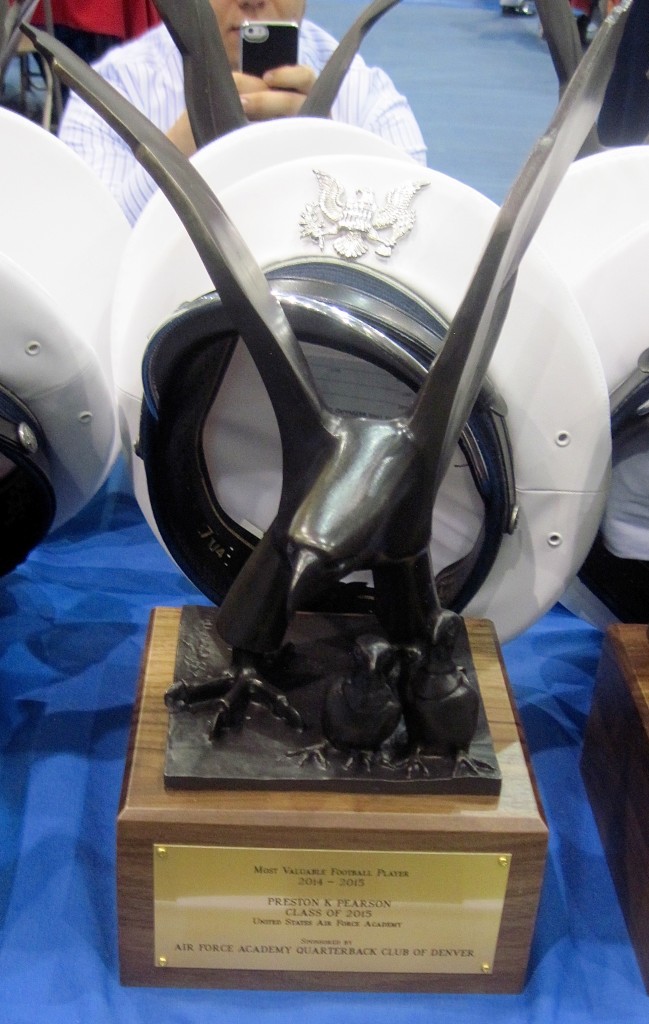 Every year, the Quarterback Club of Denver sponsors the AFA Most Valuable Football Award, and the Club President presents the award at the Graduation Awards ceremony.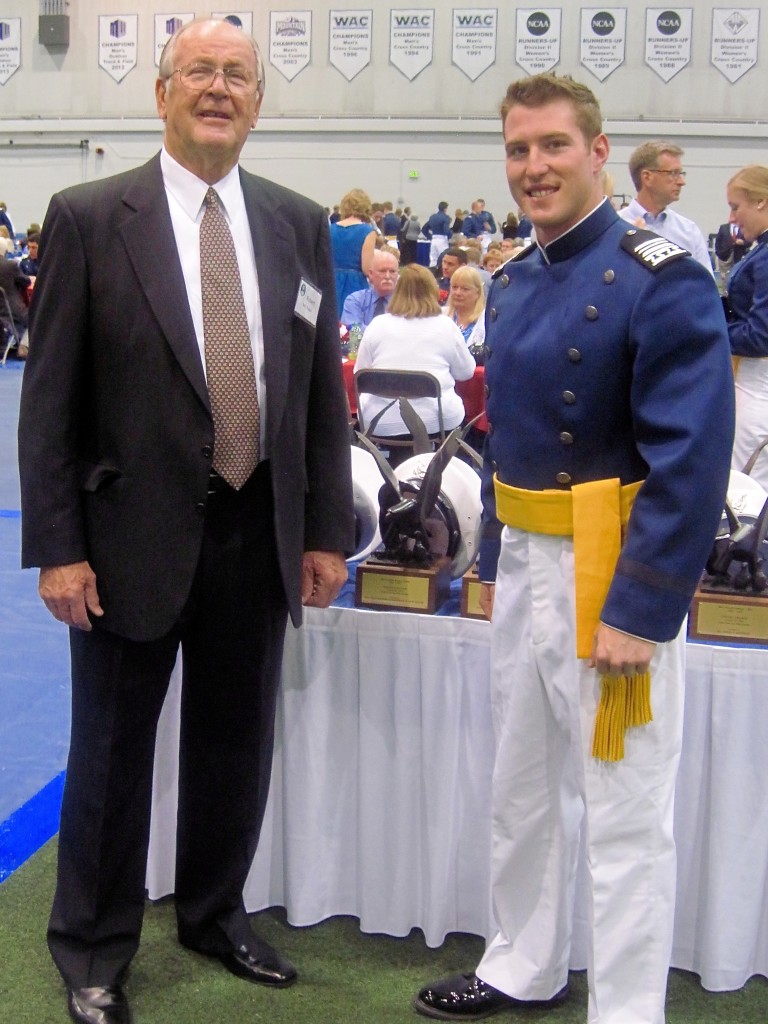 On Monday, 26 May, President Bob Knorr presented this year's award to quarterback Kale Pearson.
Click here for the AFA announcement of the Award Presentation.
After the presentation, Bob remarked "Just to let you know I had a great time yesterday meeting Kale Pearson and presenting his award.  All of you who told me I would really enjoy the Award Ceremony were absolutely correct.  I enjoyed about an hour of conversation with him, shared lunch, met his family and was fortunate enough to have many of our club luncheon guests this past fall visit with us and agree to share some photo opportunities with us."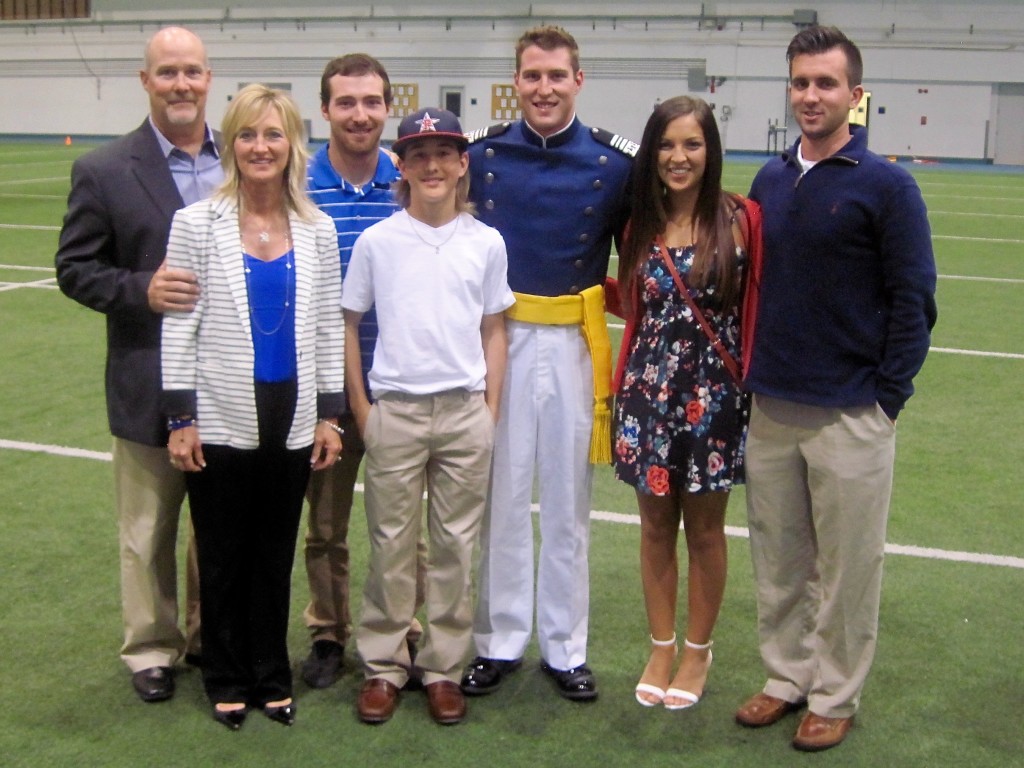 Bob reports "Generals Johnson, Williams, Armacost, Colonels Lamberth and Benyshek all spoke very highly of our club and how much they enjoyed their visits with us…  Kale is going to stay at the Academy following his graduation and be a part of Coach Calhoun's staff."
Picture is Kale's family and future bride.
Other pictures from the event