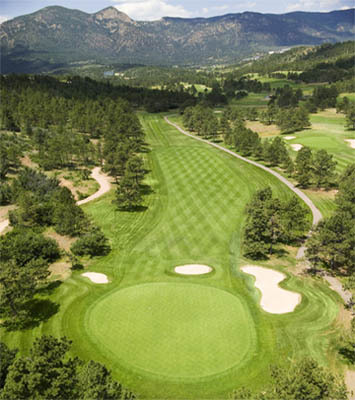 2017 QBC Golf Tournament
The 2017 AFA Quarterback Club of Denver's golf tournament at the Eisenhower Golf Club, at the Air Force Academy, was held on Friday, June 30th.  Fifteen teams enjoyed a shotgun start at 8:00 am on the Blue Course.  (Recently, Sports Illustrated named Eisenhower as one of the 10 best golf courses on a college campus while Golf Digest has ranked the blue course as the third-best course in Colorado.)
Prizes were awarded at a wonderful all – American lunch buffet.
First Place

went to Team 1A with a score of 57: Jason Blanchard, Cass Casada, Donald Enger, & Bob Fretzs

Second Place went to Team 18B with a score of 63:  Arnold Thomas, Brad Bernero, Robert Edmisson, & Mark Breuer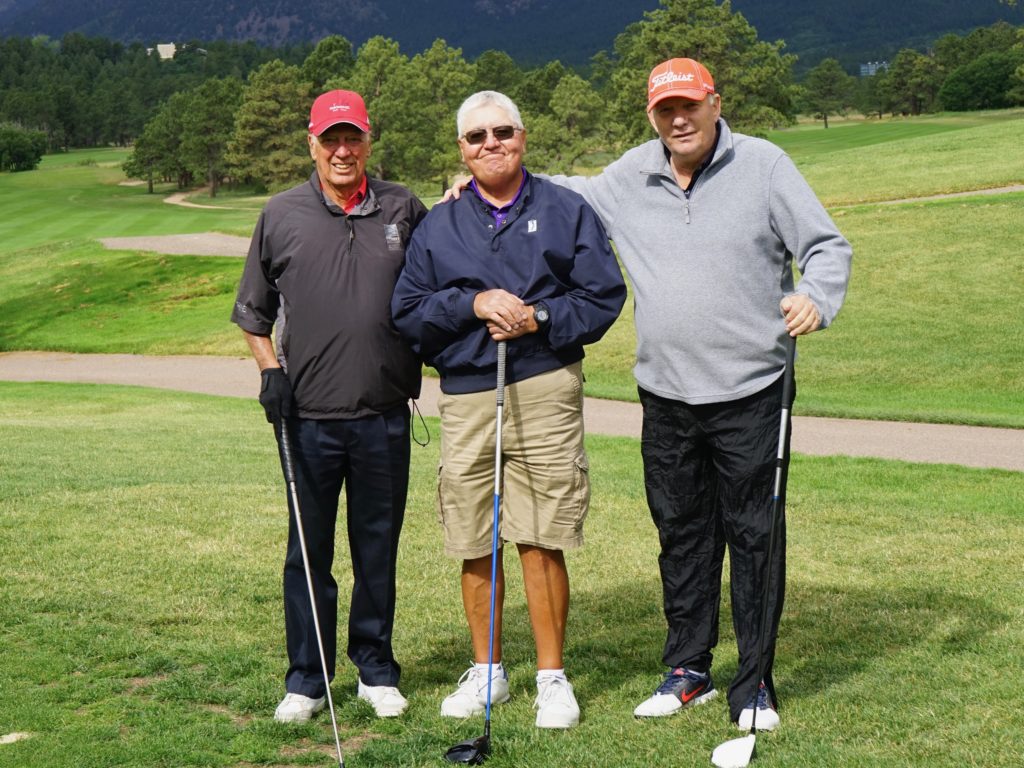 After a three way tie with scores of 65, Third Place was awarded to Team 15B: Daryl Brady, Joe Loveland, & Robert Vine

Team 15A – James Mason, Jim Metcalf, & Ricky Saul – was pretty certain they won the Best Looking Team Award.  We will be expecting them to defend their title next year.
Other notable winners:
Men's Closest to the Pin – Hole 3 –  went to Jim Metcalf
Women's Closest to the Pin – Hole 7 – went to Susan Horton
Men's Closest to the Pin – Hole 13 – went to Joe Tuccinardi
Men's Longest Drive – Hole 16 – went to Gary Bone
Sponsors
The AFA QBC would like to thank all of our sponsors and donors for making this year's tournament a success:
Rocky Mountain Construction
Valley Country Club
Ethos Environmental
Golf Galaxy
The Country Club at Castle Pines
Competition RV
We also wish to thank Ryan Hofsheier and the entire staff at Eisenhower.  They were wonderful and we couldn't have done it with out all of their help.  Thank you Cass for organizing this great event.
Plans are already under way for next year's tournament.  Stay tuned for updates.
Pictures of the other teams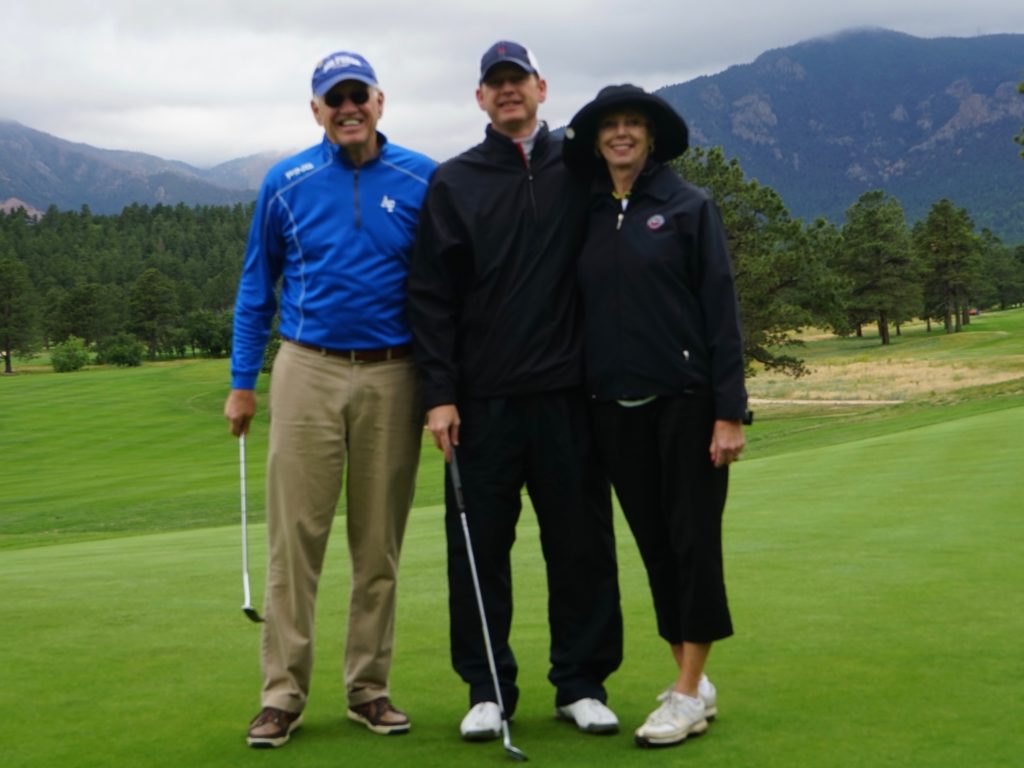 Team 1B: Norm, Matthew, & Esta Zettel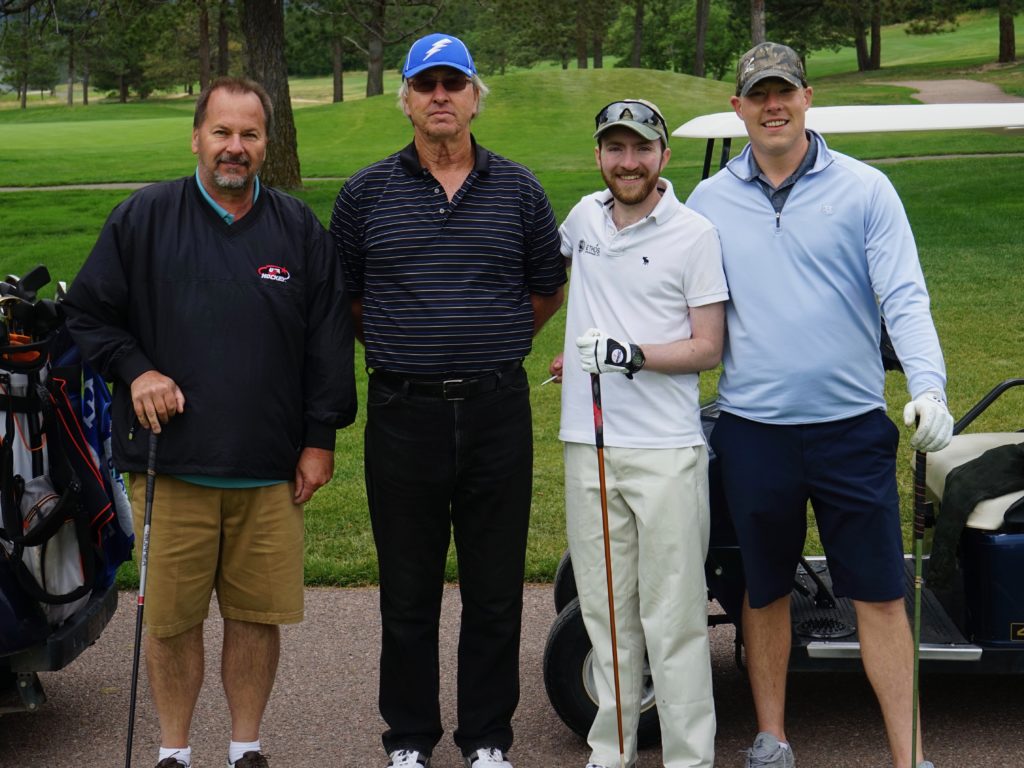 Team 11: Randy Zimmerman, Tom Satterlee, Nick Daviscourt,& Ross Heath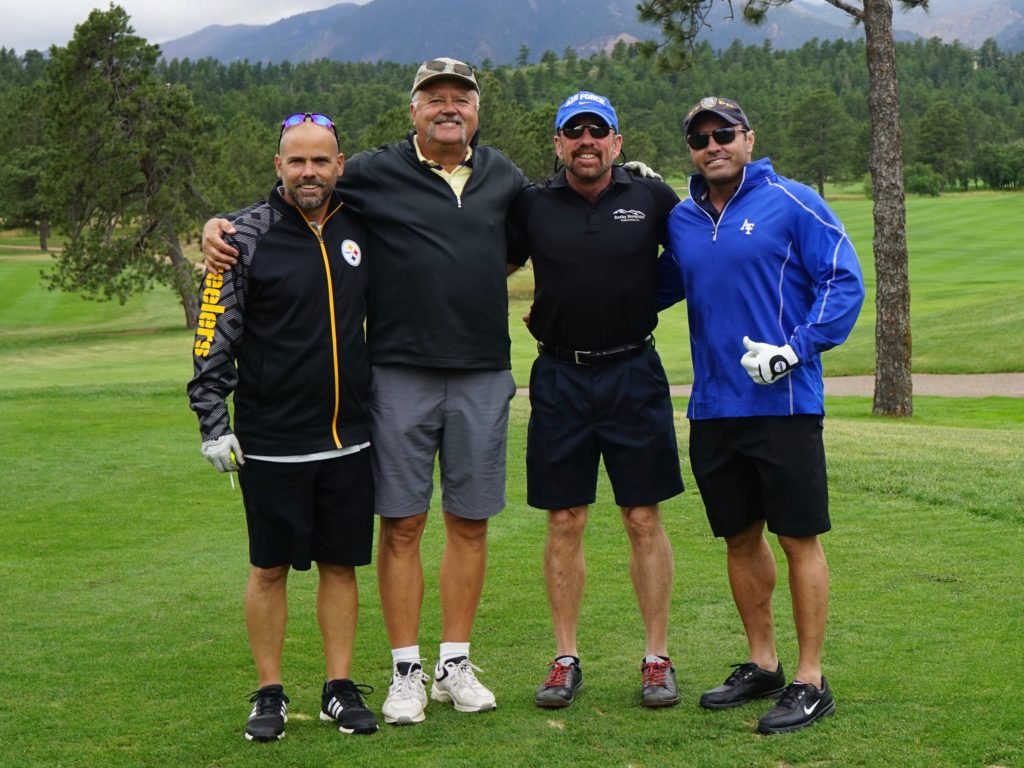 Team 12A: Wil Workman, John Gordon, Greg Daviscourt, & Chris Williamson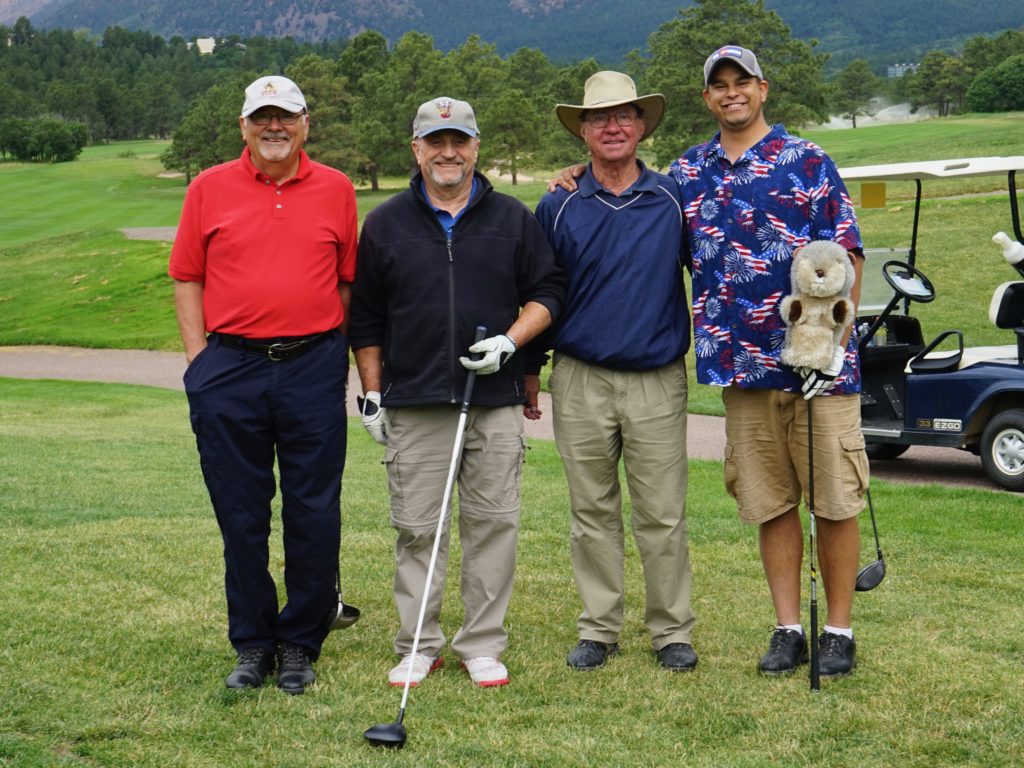 Team 12B: Ben Stevens, Gary Bone, Vincent Egan, Jim Egolf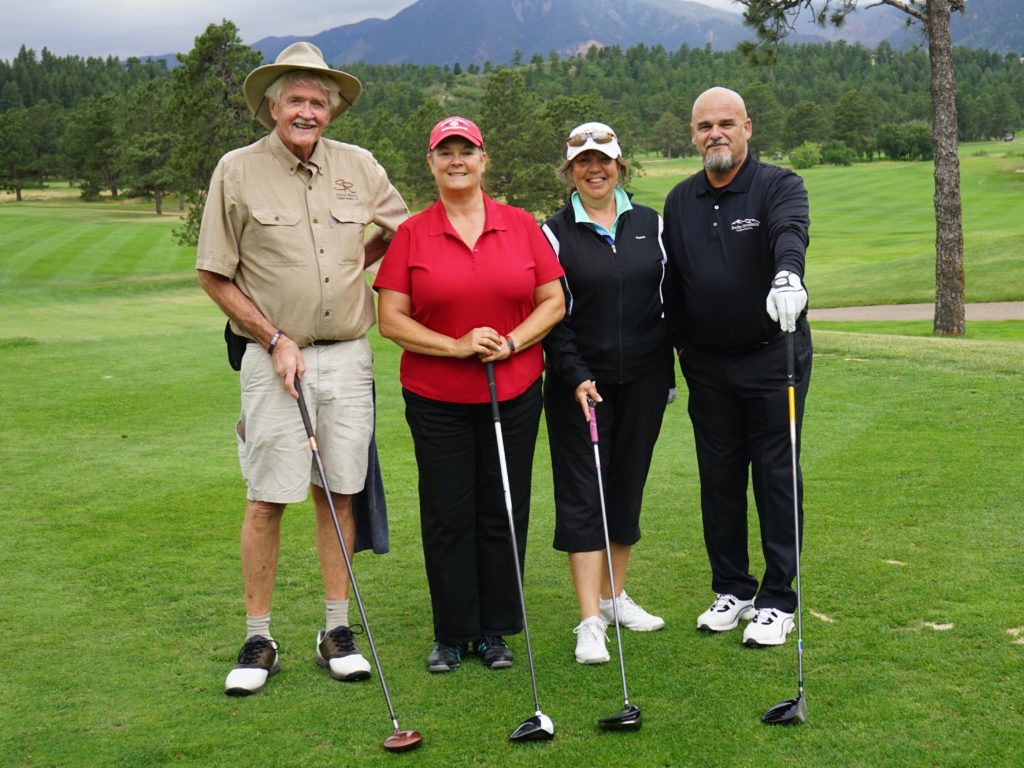 Team 13: Randy Chappell, Susan Horton, Sherri Fields, & Joe Tuccinardi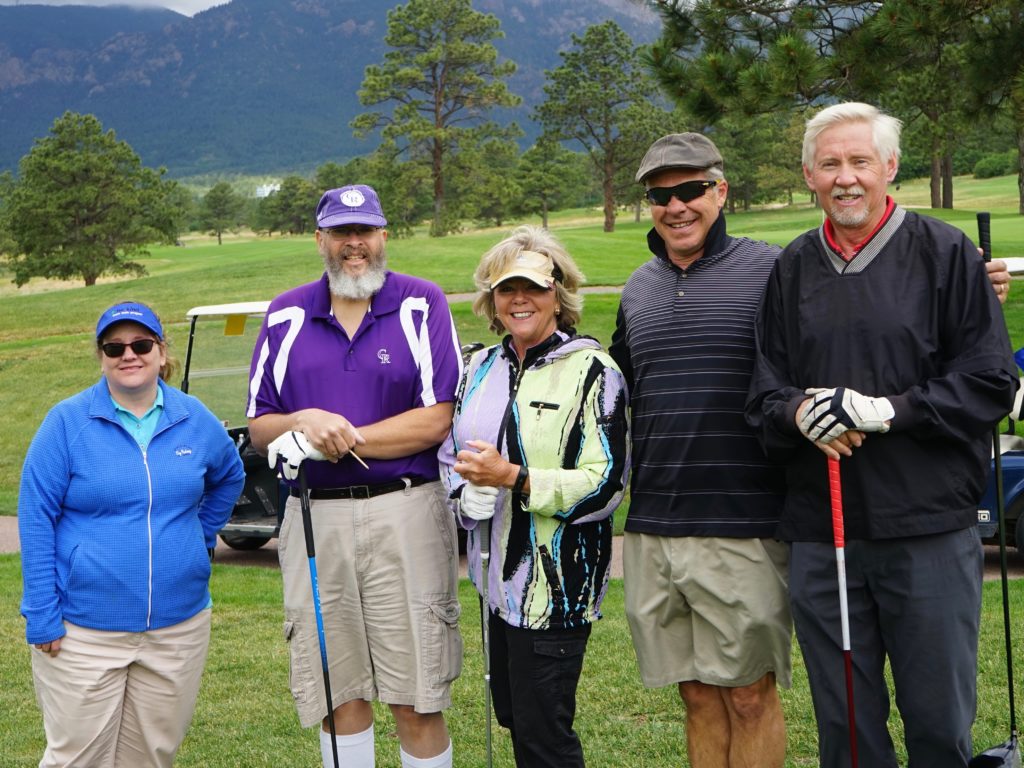 Team 14A: Kathleen Parsons, Steven Fredrick, Lynne Schultz, Tony Beach, & Jude Darensbourg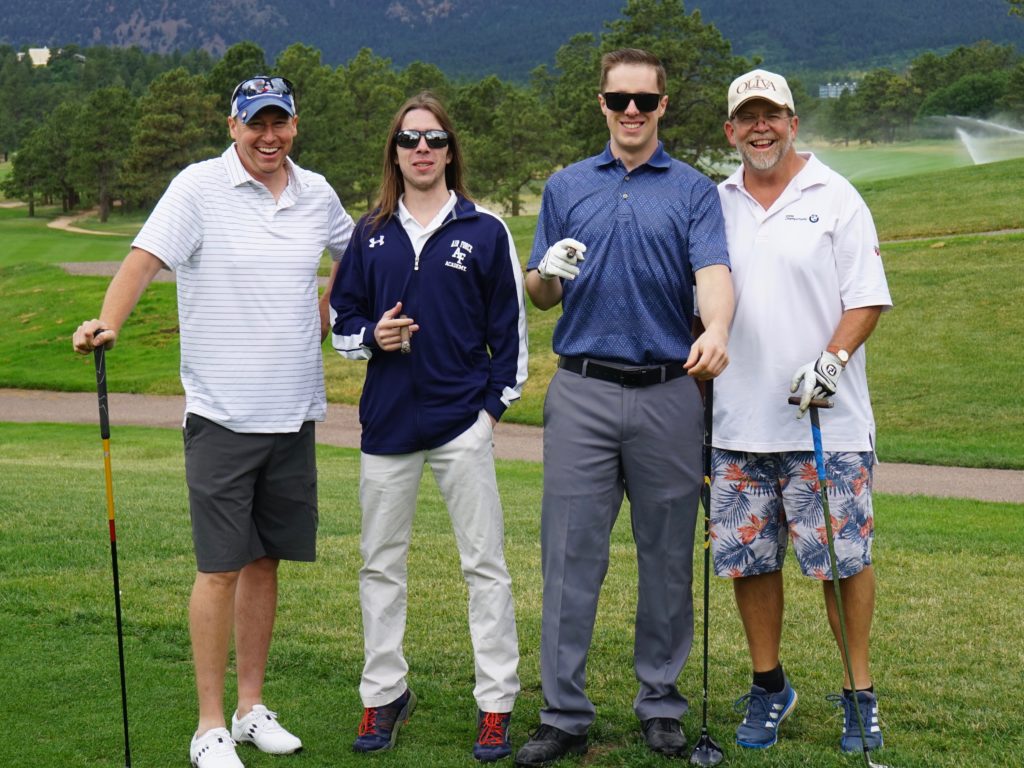 Team 16A: Evan Martin, Jacob Daviscourt, Ben Mills, Andy Mills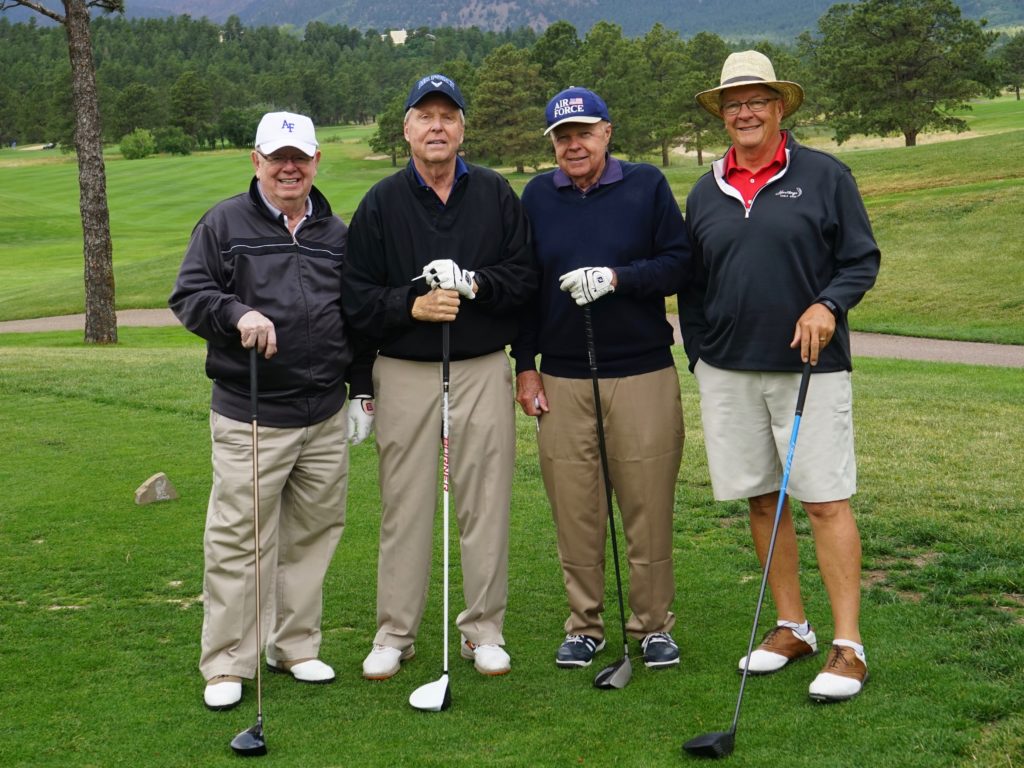 Team 16B: Robert Kruse, Kenneth Nelson, Jack Thompson, & Bob Pickering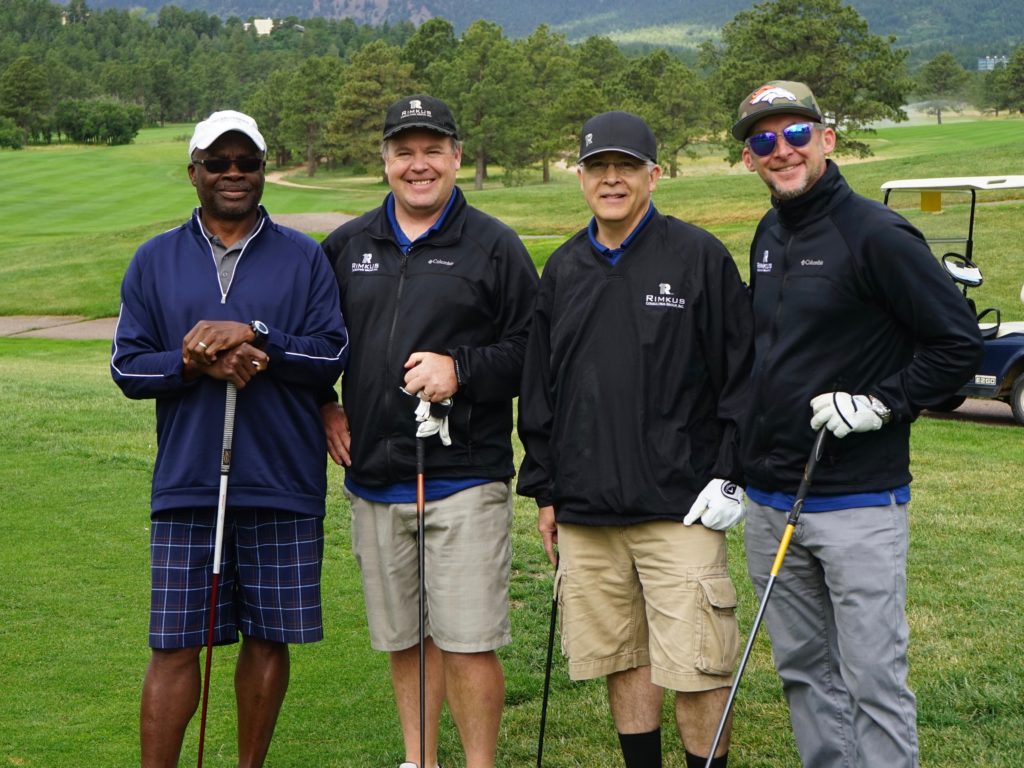 Team 17: John Ajie, Steven Boyd, Scott Nunnery, & Eric Riegel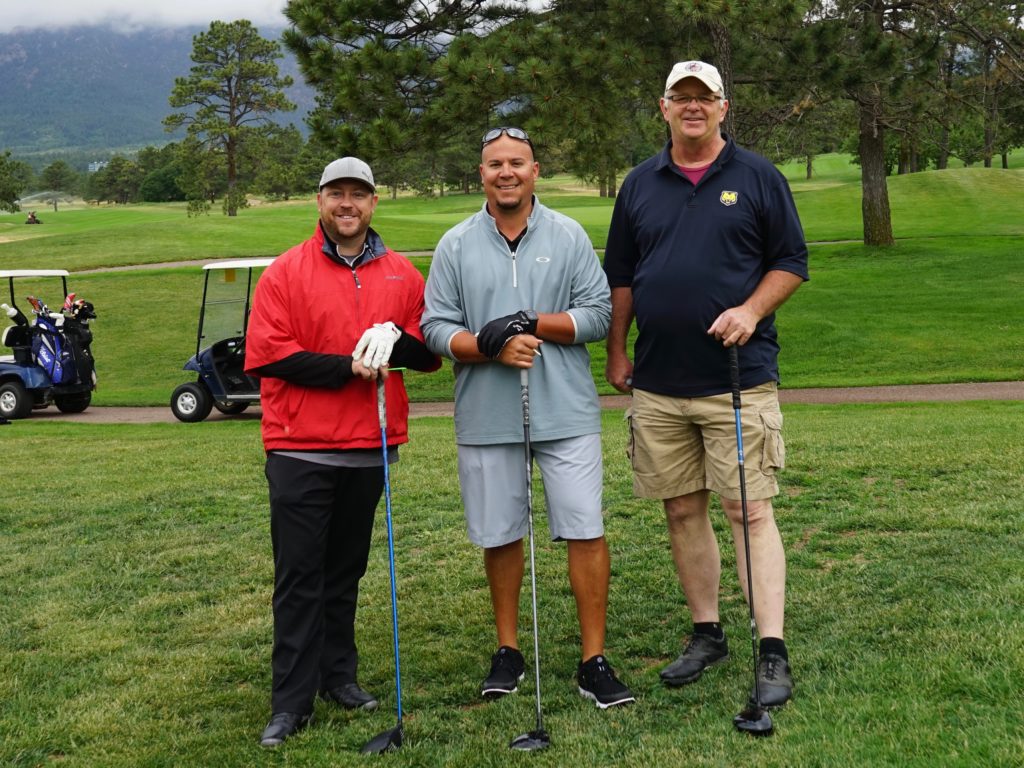 Team 18A: Travis Rosenau, Chris Vogt, & Jack LaBonde