At the USAFA Graduation Awards ceremony on Monday, 26 May, AFA Quarterback Club of Denver President Bob Fillmore presented the 2014 AFA Most Valuable Football Award to running back Anthony LaCoste.
Click here for Anthony's Falcon career football statistics.
4 Jun 2014 Note from Joe LaCoste, Anthony's father, to Bob Fillmore:
Thank you for sharing photos with us. I have a feeling we will get to do this again in a few years with our next son.
Jake is bigger (205 lbs) faster (10.9 100m / 4.47 40yd) more explosive (6'8″ HJ), broke all of his brothers rushing records, and was recently given an award at NIKE for being the best male athlete in Oregon.
Thanks, Joe LaCoste
QBC President Bob Fillmore presents the award
Pictures from the event: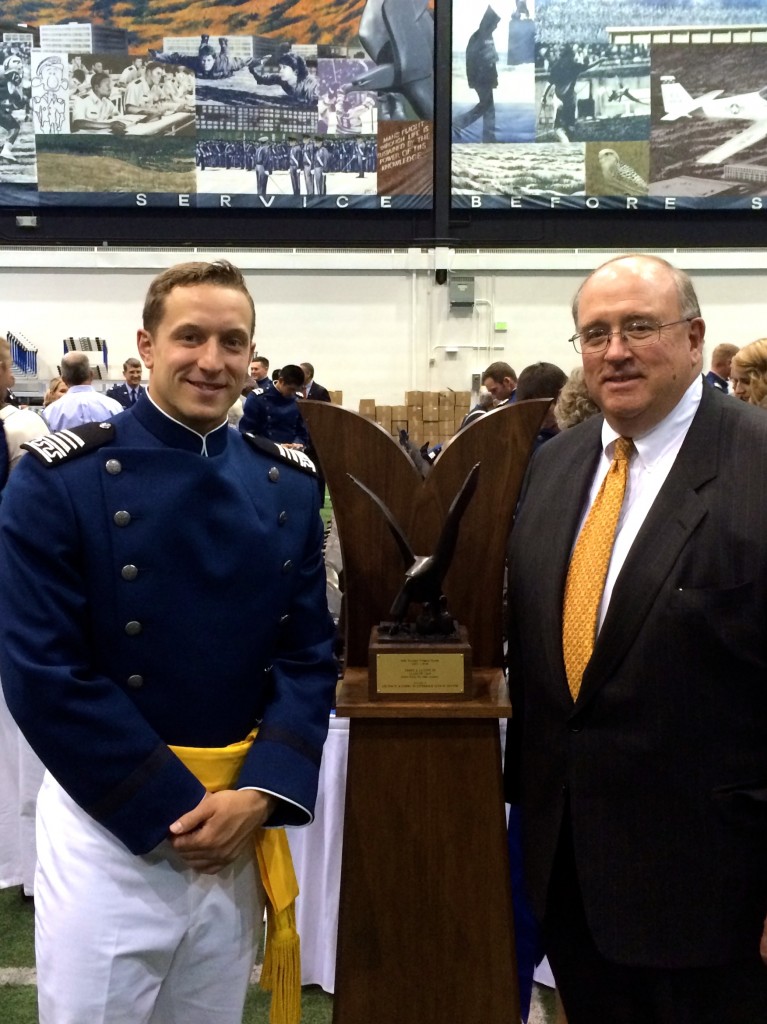 Cadet Anthony LaCoste with his parents, Joe & Joene LaCoste