Silent Auction
During the 2014 fall season, the QBC will be holding a silent auction of AFA memorabilia.  Proceeds will be donated to the Air Force Academy Athletic Foundation, so items donated will be eligible for a charitable tax deduction (a receipt will be provided).  Winning bids may be eligible for a deduction for the amount exceeding the value of the item.
Items will be displayed at each QBC luncheon this fall, with the auction closing out at a specific time (TBA) at the 13 November luncheon.
QBC Board members Bill Blumberg (blumbergw@q.com) and Patty Daviscourt (daviscourt9900@msn.com) are the coordinators for the auction – contact them with questions, and present donation items to them at a luncheon.
The Latest Auction Table

Items currently in the auction: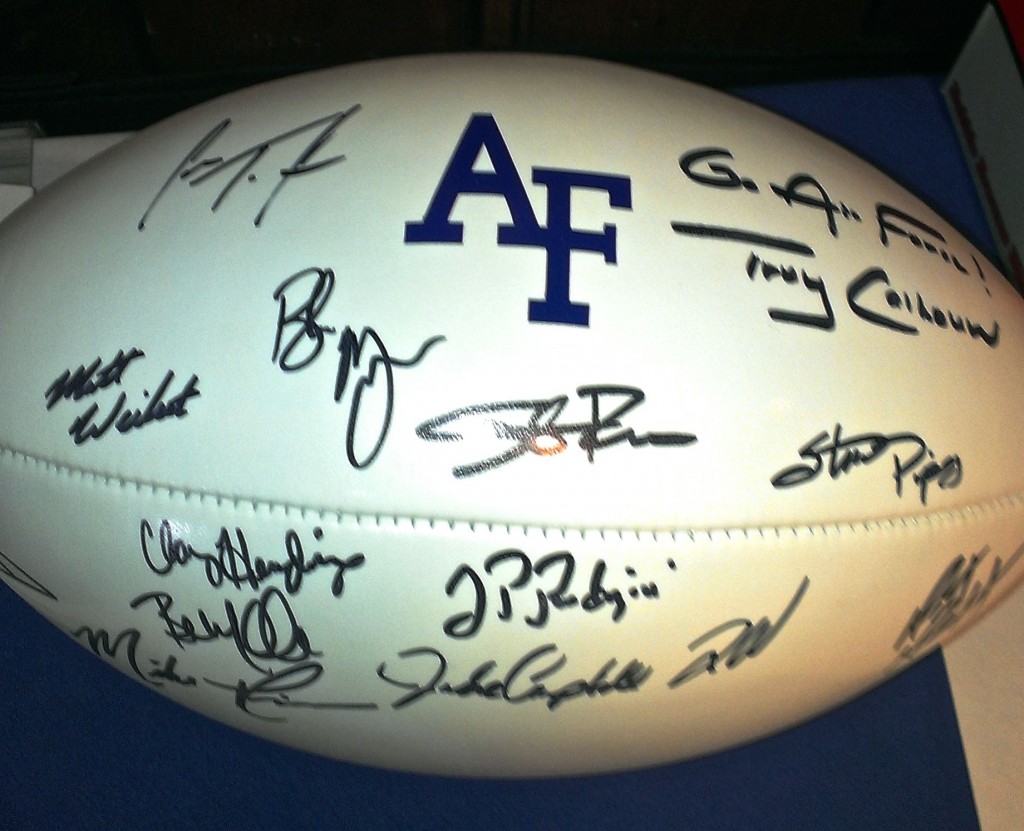 Signed by Troy Calhoun and AFA Football Staff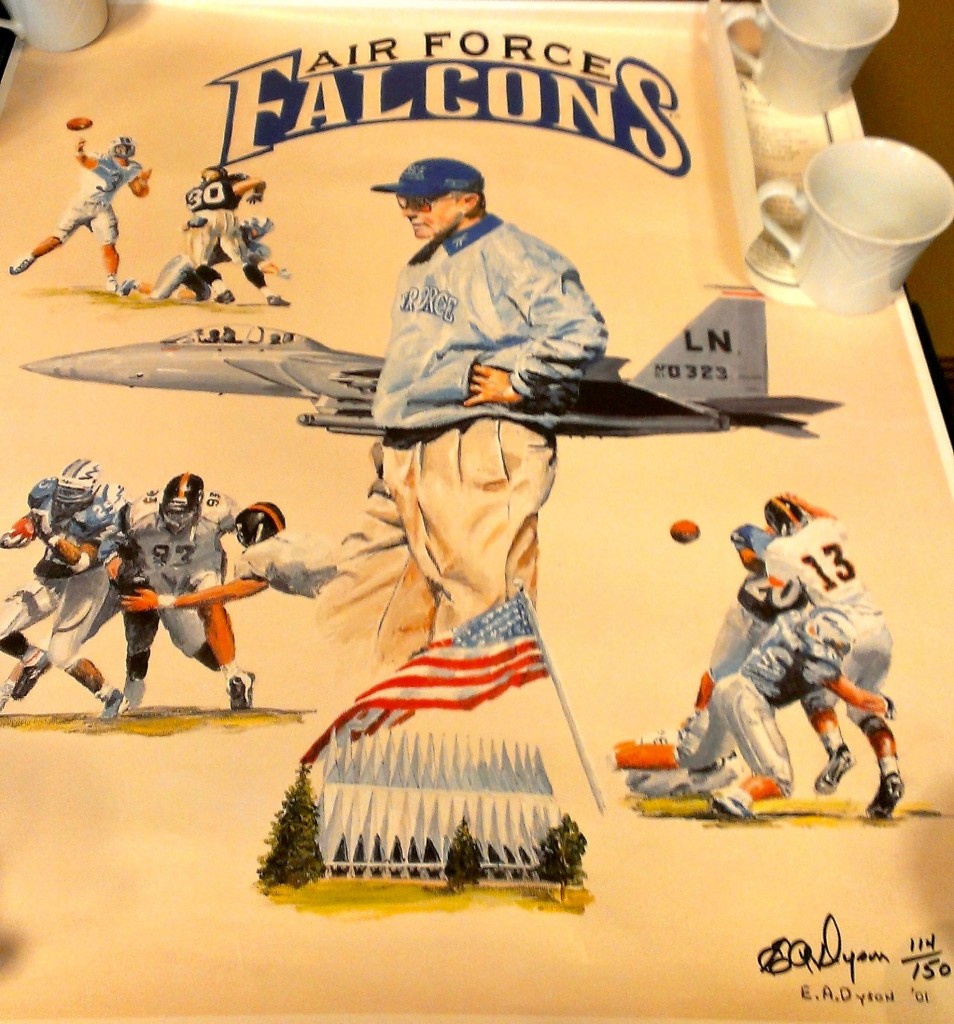 MWC-era Game Jersey #71
Signed by Troy Calhoun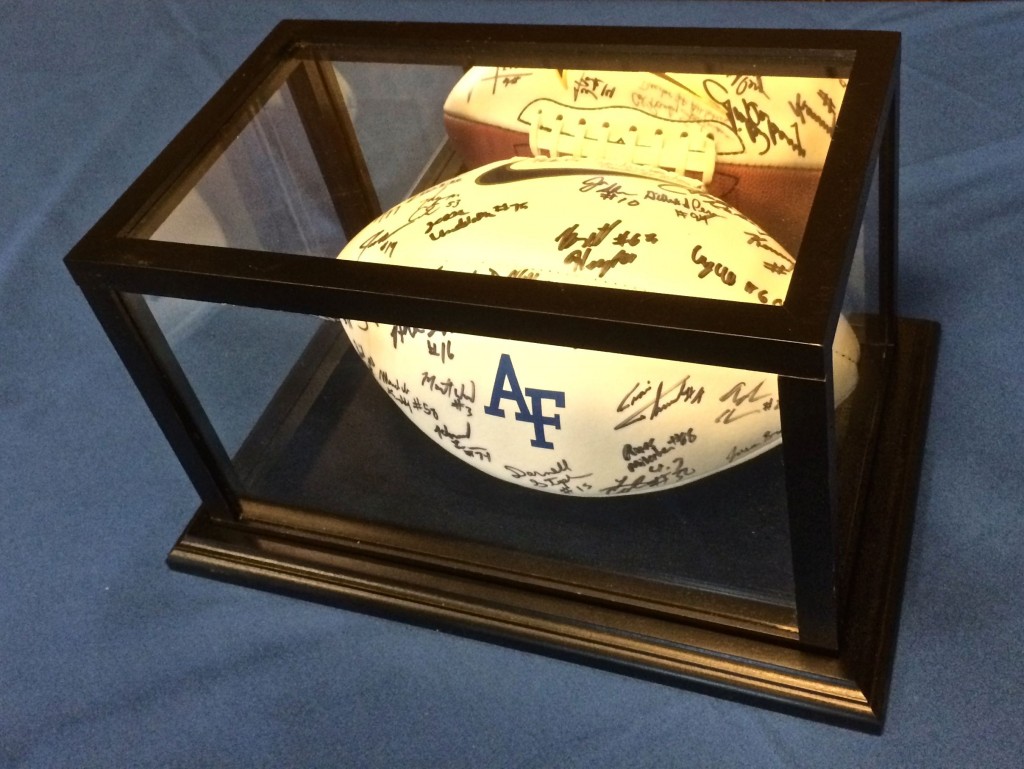 Limited Edition Fisher DeBerry Football Poster
Autographed by artist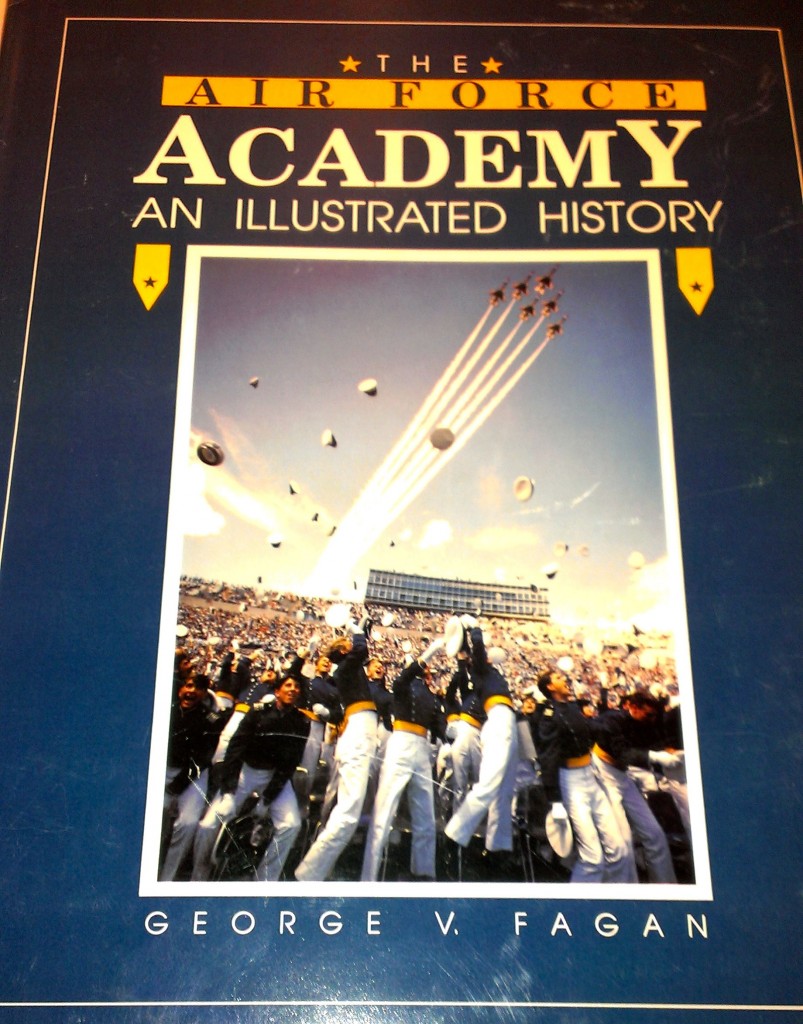 2002 Autographed Team Football and case
Signed by Randy Spetman and Fisher DeBerry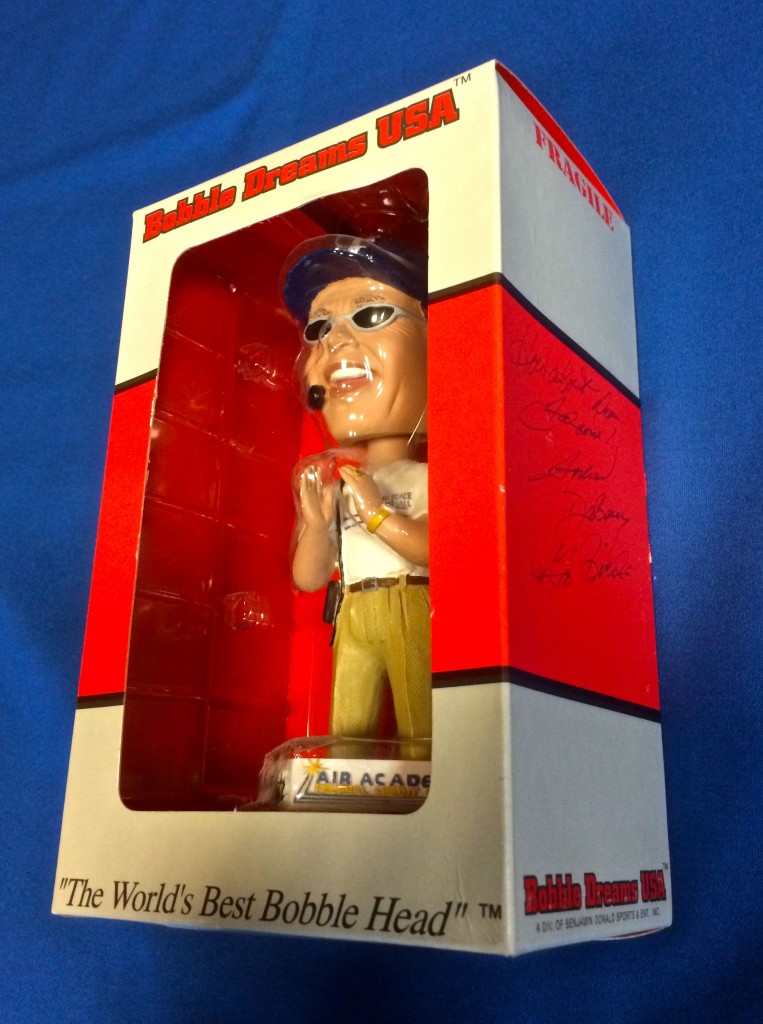 Book:  The Air Force Academy, An Illustrated History
Published June 1988
Autographed Fisher DeBerry Bobblehead
Fisher note and signature
New in original box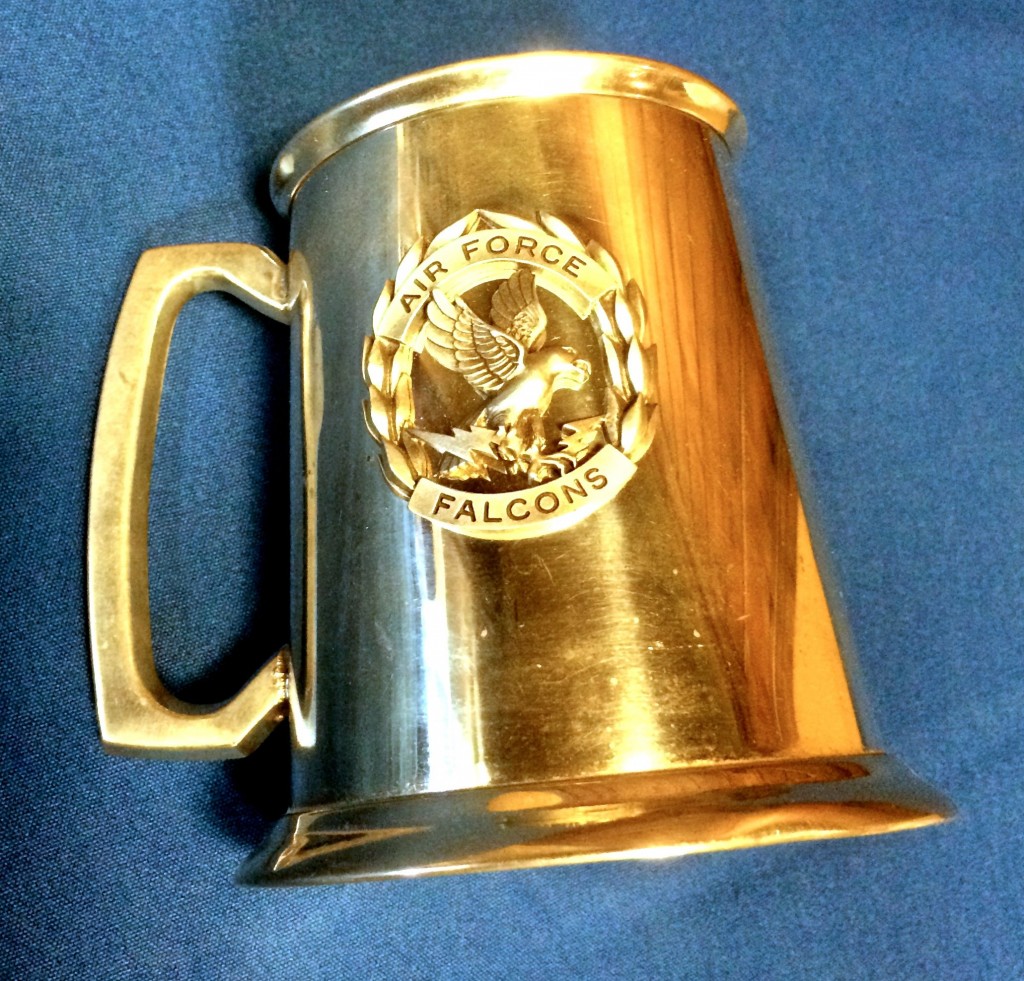 Pewter AF Falcons Beer Mug
"One Nation" book, by Dr. Ben Carson
Published May 2014
Personally authographed