T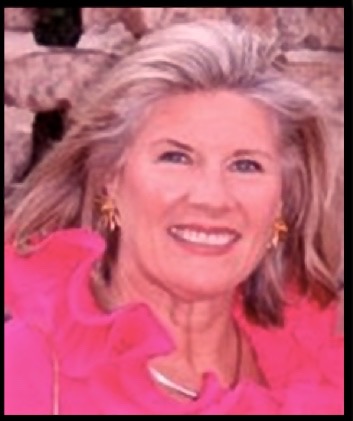 heresa Z. Blumberg is Vice President and Co-founder of Women Veterans of Colorado, a 501(c)(3) non-profit corporation whose mission is focused on serving women Veterans.
She is a retired United States Air Force Reserve officer having served 30 years. Theresa entered active duty as a member of the Air Force Judge Advocate General Corps (JAG) serving in prosecutorial and defense counsel positions.
Upon leaving active duty, Theresa transferred to the Colorado Air National Guard serving as a JAG at the Group, Wing, Headquarters and State level for 17 years while simultaneously practicing law in Denver.   Her private practice included commercial litigation and non-profit corporation representation.
Selected as Total Quality Management Director for the Colorado National Guard, Theresa left private practice to focus on deploying this new management philosophy throughout the 5ooo member organization. She then assumed the position of 140th Mission Support Group Commander in the Colorado Air National Guard where she commanded 400+ members serving in Security Forces, Personnel, Recruiting, Services, Communications and Civil Engineering.   Theresa ultimately deployed to Bagram Airfield in Afghanistan as Mission Support Group Commander with similar responsibilities.
Her final assignment was Chief of Joint Staff for the Colorado National Guard where she worked directly for two successive Adjutants General of Colorado supervising the Joint Operations Center, the 8th Civil Support Team, the Joint Counterdrug Program, the International Partnership Program with the Republic of Slovenia and Hashemite Kingdom of Jordan, Human Resources, Judge Advocate General and Public Affairs Offices.
Throughout her career, Theresa served on various advisory committees at the local, state and national levels. Most notably, she served with the Denver Metro Combined Federal Campaign for over 7 years to include chairing the Board and successively raising over $3 million per year to benefit local charities.
Theresa attended the University of Texas at Austin where she earned a Bachelor of Science in Education with emphasis in Political Science and Spanish. She then earned a Juris Doctorate from Creighton University Law School. In her spare time, Theresa is an avid community and church volunteer.
She is married to a 1971 United States Air Force Academy graduate. They have a son who teaches High School chemistry, biology and earth environmental sciences. He also serves in the Colorado Air National Guard. Their daughter is a freshman at Augustana College in Rock Island, Illinois. She is pursuing a degree in engineering; playing on the varsity softball team and a member of a community service based sorority.